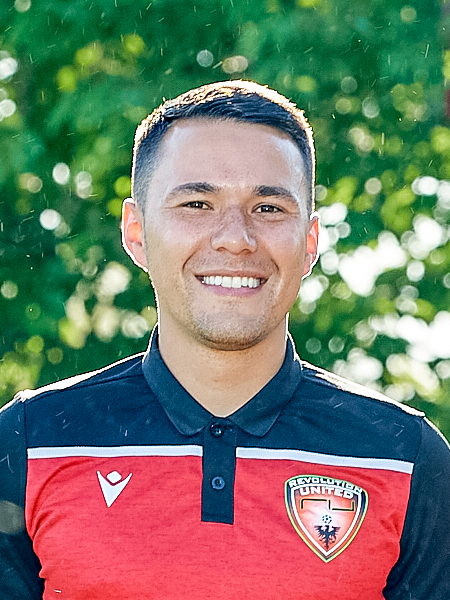 Atletico Nacional & Liverpool FC
Coaching Experience
I've been fortunate to do what I love for a living. I've dedicated the past 10 years to educating myself in learning different moderns style of play.
Revolution United FC premier coach, Juniors Academy, and Supplemental Programs, Next Level Soccer Training CT, Private Training, United Indoor Soccer.
I enjoy being able to develop talent and help players reach their goals.
How Long I have Been Part of Revolution
I have been a part of Revolution since the very beginning in 2011. 
Why I Like To Be a Part of Revolution
I love being part of this great club because of the family feel that is has to it. It is great to see how the  kids grow and develop while being exposed to all the knowledge that our coaches have. The structure that the Club has is great as it allows our coaches to be creative in trainings, while still implement ing the clubs philosophy and play style.