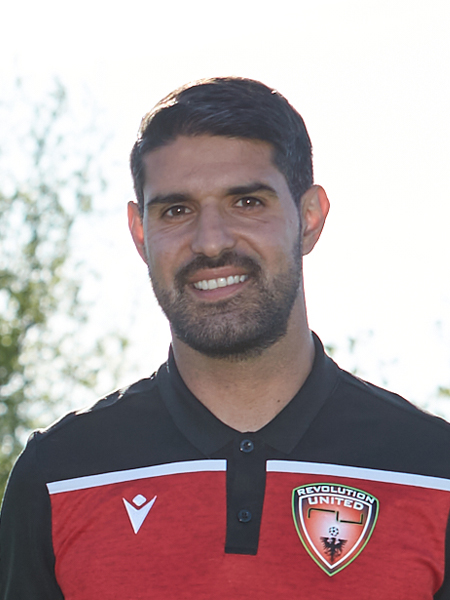 Deportivo Cali (COL) & FC Barcelona (ESP)
Playing Experience
Escuela Carlos Sarmiento Lora, Deportivo Cali Academy, Norwalk High School, SUNY Westchester, NY Redbull U20, Westchester Flames (PDL), AC Connecticut (PDL), Elm City Express, Amateur League (Current).
Coaching Experience
Revolution United FC, Head coach of RUFC  international teams representing the USA in Spain- 2022 and Portugal 2019, NY Red Bulls Academy, JA Elite Academy, DV7 Academy, Team Excel (Ridgefield), Greens Farms Academy (Girls Teams), Ridgefield High School (Boys Varsity / JV), Norwalk High School (Girls JV).
Spanish LaLiga Philosophy/coaching course with AD Alcorcon in Spain
I love football (soccer), I have played the game for almost 30 years, I still play, it's my passion. I always knew I wanted to be involved in the game one way or another to share this feeling with future generations. Coaching is rewarding; for me and the players. It has given me the oportunity to inspire and influence young athletes to be better on and off the field.
How Long I have Been Part of Revolution
I have been part of Revolution since 2017
Why I Like To Be a Part of Revolution
Revolution is a big family! Starting with most coaches, who have known each other for over 15 years, have played together, and now are working together, gives us that sense of belonging that makes us all work hard every day to continue developing great soccer players and growing as a club.
At Revolution, football (soccer) is taught with passion, good energy, good fundamentals, and most importantly with love. Coaches make sure that each player improves in every training and every match. Revolution's structure is unmatchable, it allows the coaches to be creative with their sessions, while still implementing the style of play and the club's philosophy.