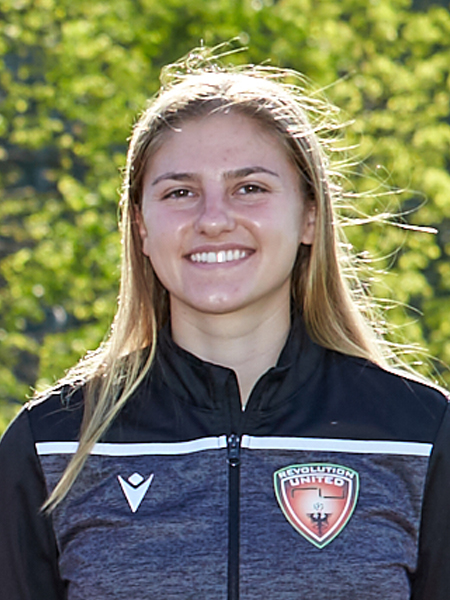 Playing Experience
Semi-Pro in the WPSL with Westchester United FC, Muhlenberg College 2017-20, Southern Connecticut State University 2021-22, Beachside SC.
Coaching Experience
Assistant Women's Soccer Coach & Athletic Communications Assistant at Southern Connecticut State University, Revolution United FC.
Being a coach is extremely rewarding— for my players and myself. Knowing that I am making  an impact on a player both on and off the field is a huge responsibility, and I love being able  to have this role. As a young coach, I see myself in the shoes of my players. I reflect on my own  experiences and am able to help my players through this lens. It's rewarding that I can relate  so much to my players, and use this to pinpoint how I can help them. There's just no better feeling than seeing a player get better, even if it is just one tiny improvement.  
How Long I have Been Part of Revolution
I have been a part of Revolution for about a year and a half. Right after the pandemic hit,  Coach Andrew took me under his wing and invited me to coach and learn at Revolution with  him in fall of 2020. Thank you coach Andrew! 
Why I Like To Be a Part of Revolution
The culture at RUFC is unmatchable. It is like one giant family. When you dig deeper, you see that the way soccer is being taught is outstanding to other clubs. The mantra to 'develop, compete, succeed' rings true. Revolution truly cares that each one of its players gets better each day, each practice, each game. This type of culture is an amazing thing to be a part of and grow in. I am extremely fortunate to be a part of Revolution.