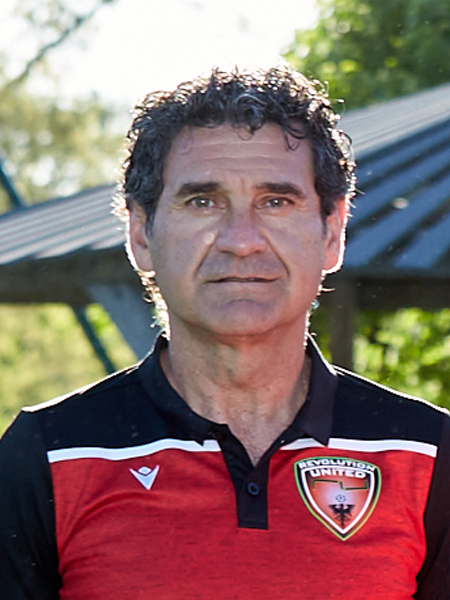 Playing Experience
Coach Jose played in the lower categories of both C.D. Getxo and F.C. Barcelona. He then gave up playing soccer, to come to the United States as a professional Jai-alai player.
Coaching Experience
Jose joined the Revolution family in 2019 and has been coaching with us since then. Coach Jose has received his National D License.
The day-by-day work and the interaction with the players. To see their dedication and development is the greatest feeling as a coach.
Why I Like To Be a Part of Revolution
Revolution is the kind of club that treats players, coaches, and parents as family. I can speak as a coach and as a parent because my son and my daughter have played for this club (my daughter still is playing) and I feel it's a great place for any kid to grow as a player and as a person.
As a coach, I love the day-by-day with the kids. Seeing them improve in their soccer, in their individual character, and trying to be the best influence you can to them.
It is a pleasure to be part of this family.