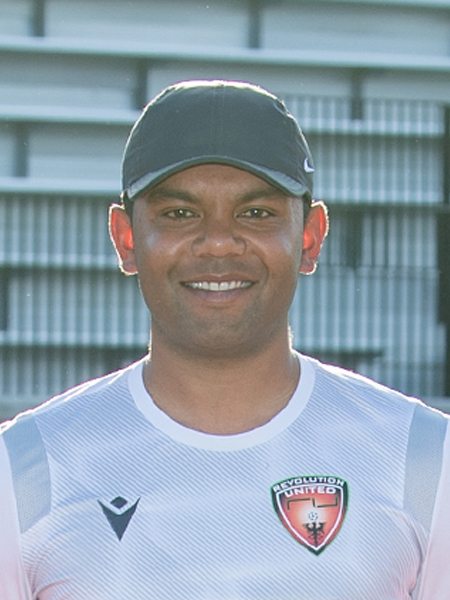 High School Program Director and College Advising Director
Playing Experience:
New Zealand U20, New Zealand U23 London Olympics Camp, Auckland City FC, Chicago Fire U23, Reading United U23, CFC Azul U23, Fairfield University
Coaching Experience:
Revolution United FC, Fairfield University Men's Soccer, University of Bridgeport Men's Soccer, Greenwich Soccer Association, Greens Farms Academy Varsity
The best part about coaching is that I get to see and most importantly be a part of their wholesome development. We talk at Fairfield University about the development of the Mind – Body – Spirit and it's the same thing here at Revolution. You're teaching young adults and young children how to play the game of football (soccer), specifically their technical ability (first touch, etc), tactical ability (movement off/on the ball, etc), and their psychosocial (attitude, etc). Within that, you're teaching them valuable life lessons like discipline, listening skills, creativity, etc.
It is vitally important to understand the human behind the player. This understanding and relationship building lends our coaches to get the most out of our players seeing a positive trajectory in their personal growth. At Revolution United, this is something we stand by that separates us from others. Ultimately, you're teaching them to develop, compete and succeed on and off which is what I love to do.
Why I Like To Be a Part of Revolution
My time here at Revolution United has been a privilege. I am a small part of a big community that cares for our players and their personal development both on and off the field. This value is of the utmost importance to me hence why I decided to join the club. Since 2018, we have grown as a club with players as well as coaches. We have attracted some of the best young talent in Fairfield County and continue to do so. From the youth program to the high school program, there is a clear pathway for players to develop, compete and succeed.